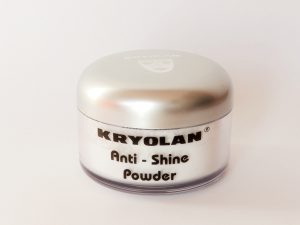 A shiny face is a nightmare for many women that have oily or combination skin. To provide skin with the matte finish for many hours to come and at the same time avoid clogged pores, you should try the translucent powder. It not only mattifies skin for many hours but also preserves make-up and delivers skin with various valuable minerals contained in it. The White translucent powder is usually obtained from rice or bamboo. Sometimes manufacturers add some white clay due to the content of minerals and other elements with a beneficial influence on skin.
Which translucent powder should you choose? Here are some propositions for you.
1. Vichy Dermablend
Exceptionally long-lasting and efficient powder that preserves make-up up to 18 hours. It mattifies even on hot summer days. Vichy Dermablend balances sebum secretion, delivers skin with minerals with no irritations or dryness. The phenomenon behind this powder is that it is resistant to sweat or rubbing. It is one of the best translucent powders.
2. Kryolan Anti Shine Powder
The make-up artists' beloved powder. Frequently chosen for photo shoots because of guarantee of the perfect finish. There is no way you could ever change it for any other powder because it mattifies for many hours. Kryolan is one of few powders to provide skin with this checkmate. It is often used for wedding make-up due to long-lasting wear and matte skin with a natural effect.
3. Nars Light Reflecting Loose Setting Powder
It is a unique powder because it was enriched with photo-chromatic technology. It means that this powder adjusts to the light that hits the face and cooperates with its intensity. The translucent powder by Nars contains microscopic particles that disperse light, so in a brilliant way camouflages wrinkles.