Serum that is ranked among top choices for eyelash care for a couple of reasons. Not only does it have a conditioning effect but also accelerates growth. Lashcode Eyelash Serum is popular among girls whose lashes are thin, short and sparse. Are you one of them? Check what Lashcode has to offer.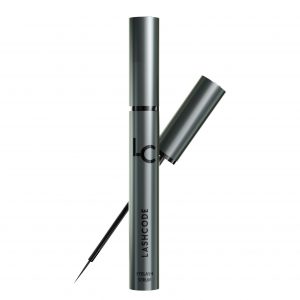 Capacity: 5ml
Formula. What does it contain?
It's common knowledge that the effectiveness of lash serums flows from their ingredients. In Lashcode serum, the composition is based on hair follicle-stimulating and growth-boosting complex – it's natural and lightweight. Other ingredients include nutrients, humectants (moisturizing substances) and something that shields lashes from possible outside aggressors. There aren't many components yet Lashcode Eyelash Serum has all what's essential. There are zero colorants, aromas, silicones or potentially-harmful agents. Lashcode has been made with attention to detail.
Action. What effects does it deliver?
Lashcode Eyelash Serum is one of the most effectively-working serums. Reach for it when you count on striking improvement in the health of lashes. What does it mean exactly? Above all, Lashcode ensures optimal levels of moisture, nourishes and enhances repair. First of all, it strengthens hair follicles so lashes stop falling out excessively. Full-looking eyelash line and emphasized eye contours are the effect you can achieve. Lashcode Eyelash Serum extends, thickens and upgrades the color of lashes and adds gloss. In other words, it brings out their natural beauty.
Design. What does it look like?
This isn't the most important thing because it's the components and effects that matter the most. Still, it's surely nicer to use serum which comes in a pretty tube just like Lashcode. Despite big size, it really looks lovely. Subtle color is very elegant, plus the material is top–quality – both of the bottle and the box, and the essential element i.e. applicator.
Application. How to use?
Extremely easy application is another thing that makes us love Lashcode. The treatment lasts for a few months but it doesn't take much time. Everyday use isn't troublesome and it consists of two steps: 1. thorough makeup removal 2. applying serum across the base of eyelashes. You can do it with a single stroke, from the inner to the outer eye corner. Lashcode Serum is rapidly absorbed.
product website: www.lashcode.us