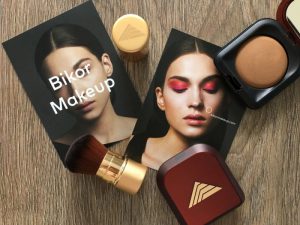 It moisturizes and provides healing properties, protects against sun and leaves the skin a flawless natural look. Egyptian Earth from Bikor Makeup is something beyond a regular bronzer. Women all over the world are delighted by its marvellous effects. 
It is rather difficult to convince ourselves to new cosmetics that are released to the market almost every day. No wonder, it is hard to trust cosmetic novelties and unknown brands. Fair enough, as a vast majority of them are simply fake versions of already existing products or propositions that seem to be complete fails. However, it is definitely not the case of Egyptian Earth – also known as Egyptische Erde
Bikor Egyptische Erde
It is a truly universal cosmetic that is suitable for every type of beauty. Bronzing powder that bends in our complexion and makes it gain a natural glow. Bikor bronzer gives us the ability to play with colour. It is the only such a product available on the market. Thanks to the Egyptian Earth, you will be able to contour your face like a pro and cover any imperfections. Egyptische Erde from Bikor comes in a shade that matches all skin types. What is interesting about it, is that it can intensify the colour of your tan up to 9 times!
Egyptian Earth from Bikor Makeup is a product that combines stunning make-up effects with amazing nourishing properties. Bikor bronzing powder has been enriched with vitamins A and E, Jojoba oil, Shea butter and UV filters. Egyptische Erde is not just a regular make-up cosmetic but also a facial treatment. It provides nourishment, hydration and protection.
Bikor bronzer has been dermatologically tested and is hypoallergenic. Thus it is so willingly used by women all over the world. Its high price does not detract even though is much higher than bronzing powders of leading brands. It is rather considered affordable in regard to the marvellous properties it provides.
The shade of Egyptische Erde is neutral – there are no cool or warm tones. This is why it allows to achieve a natural face contour, enhance tan and even out the skin texture and colour. Simply use a wide brush and with a circular motion, evenly distribute a small amount of the product. Every time you use it, it gives a more intense effect.